About Me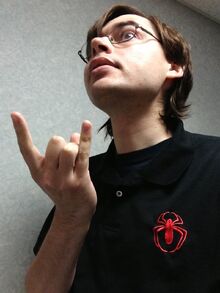 Hey, I'm Mert, or Tim whichever you prefer, I have been active since the beginning of the game and am usually lucky with card packs which I have been picked up the nickname of my alliance as "Lucky Tim". I know quite a bit about this game but most of it is thanks to the current wikia content and I would most likely have an improper legendary if it wasn't for this site.
User Info
Agent: mertman256
Level: 78
Alliance: Carnage Incarnate
Alliance position: Alliance Leader
Superhuman Data Catalog: (735/1922)
Referral Code: rzq026738
Line ID: mertman256
Deck List
Attack
Speed
Bonus ATK for Alliance Processor 3, Alliance Leader and Cracking Wise
Defense
Bonus DEF for Alliance Processor 3, Alliance Leader and Marvel Hero Team
Cards Working On
Community content is available under
CC-BY-SA
unless otherwise noted.